>
iDI is still merely an overblown personal homepage (hence the copyright violations) and the obligatory cat photo.


iDI needed to (at least) present my artwork - and (at best) could serve to contextualize it.



The name 'imploding Digital Inevitable' was conceived before the site was built and is the most formal aspect of the site. iDI is derived from Warhol and Velvet Under-ground's, 'Exploding Plastic Inevitable'.





>

>

>>>>>>>>>>>>>>>>>>





>

We hope that visitors will refer to iDI as a resource, will have comments and questions, and will contribute relevent links and assets. Please contact us at quesodeldia@yahoo.com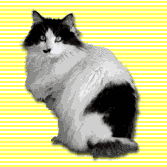 iDI pays homage to my favorite cultural producers...those whose work and life were great inspirations.